Hello girls!

Welcome to "meet my ct!" #6!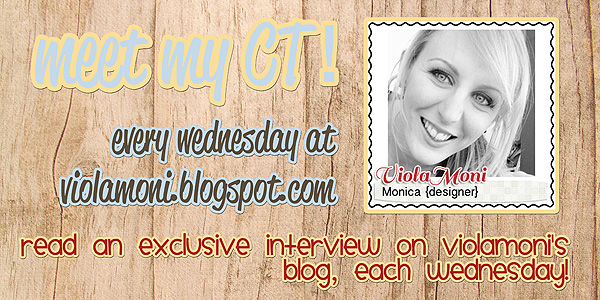 This first week I have the pleasure to introduce you....Saskia, aka saskia a girl from Holland of my CT!
You can find her around the web here:
Let's see what she has to say... :)
**********************************************************
- What's your name and what's you nickname around the digiscrap community?

- How did you get involved in digital scrap booking?
I've had my own PSP forum for years, but due to lack of time I had to stop. Since more than 2 years now, I have been digiscrapping because of my friend. She is a designer and made me anxious to create LO's with her gorgeous scrap stuff

- How long have you been digiscrapping?
More then 2 years now

- Are you strictly Digital?
Yes. I did try it when I was pregnant of my first one, but it took me too much time and mesh.

- Do you prefer to use a Template to make your pages?
I love working with templates. But I also love to do a challenge. Both give me inspiration to make great LO's.

- Wich part of a kit do you like most?
Elements

- favorite color:
Yellow (and pink)

- favorite song:
It's my Live by Bonjovi

- favorite perfume:
Dune by Cristian Dior
- favorite animal:
Uhm... My first dog, Djessie, she was a rottweiler bitch, but I love all my dogs, cats, goldfishes and kids

**********************************************************
I also asked Saskia to give us an example of her better works.... here two pages from her:
Aren't they gorgeous?
And she gave us also a beautiful FREEBIE! Thanks Saskia!
I hope you enjoy this interview!
Stay tuned for "the girl #7! the next week, on wednesday! ;)
Monica
aka ViolaMoni