Hello girls!
Welcome to "meet my ct!" #5!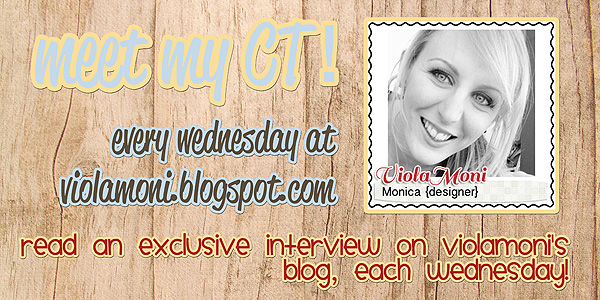 This first week I have the pleasure to introduce you....Mandie (Amanda), aka Mandalue a girl from Alaska of my CT!
You can find her around the web here:
Let's see what she has to say... :)
**********************************************************
- What's your name and what's you nickname around the digiscrap community?
Amanda (a.k.a. Mandalue)

- How did you get involved in digital scrap booking?I was introduced to Creative Memories StoryBook Creator about 4 years ago and once I realized how easy the software was to use I was sold! I haven't looked back since!

- How long have you been digiscrapping?I started digiscraping about 4 years ago but started traditional scrapbooking about 15 years ago.

- Are you strictly Digital?I haven't paper scrapped in a couple years but will occasionally do hybrid projects

- Do you prefer to use a Template to make your pages?I love templates and sketches! I find them especially helpful when I'm in a creative slump or need a little inspiration. I also love searching through the galleries and scraplifting my favorites!

- Wich part of a kit do you like most?This is such a difficult question because I think it depends on what type of layout I'm trying to create. If there's tons of clustering then of course I want some amazing ellies, whereas, if I'm creating a simple layout with more white space then I like some amazing papers. But my favorite go to things in a kit are ink stains/splatters, stitches and some great flowers!

- favorite color:
Purple and green

- favorite song:
Sweetly Broken by Jeremy Riddle

- favorite perfume:
I have really sensitive skin and as I've gotten older I've become very sensitive to chemicals and scents – so no favorite perfume for me.

- favorite animal:
In our household we love reptiles, lizards in particular. We also love dogs, but lizards are much less maintenance for a busy mama!
**********************************************************
I also asked Mandie to give us an example of her better works.... here two pages from her:
Ooohh... thi second one is simply amazing!
Thanks Mandie!
I hope you enjoy this interview!
Stay tuned for "the girl #6! the next week, on wednesday! ;)
Monica
aka ViolaMoni