Hello girls!
Welcome to "meet my ct!" #3!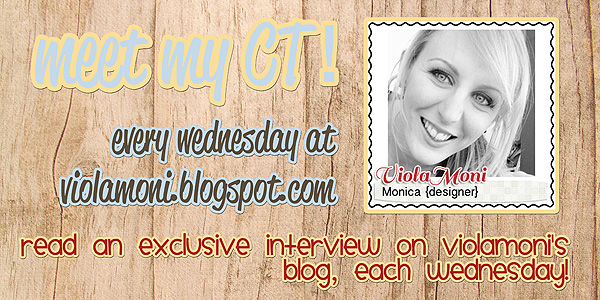 This first week I have the pleasure to introduce you....Jessica, aka jessicaward a girl from Minnesota of my CT!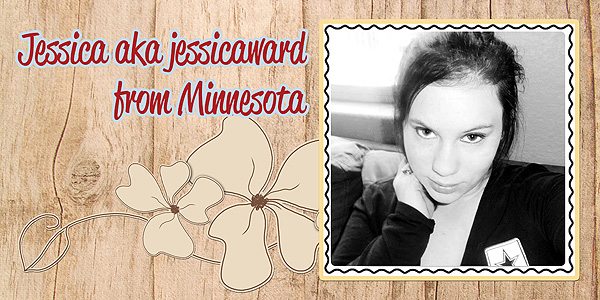 You can find her around the web here:
Let's see what she has to say... :)
**********************************************************
What's your name and what's you nickname around the digiscrap community?
Jessica (jessicaward)

- How did you get involved in digital scrap booking?
A friend of mine is really into it and got me hooked on the Scrap Orchard challenges. I asked her one day what CT teams she was on and if any of them would take me on, and she got me on two of them, and I've been hooked ever since.

- How long have you been digiscrapping?
I would say 2 1/2 years now.

- Are you strictly Digital?
A long time ago, I had a scrapbook and would buy all the little elements at Target, but it became very expensive...I am now just strictly digital.

- Do you prefer to use a Template to make your pages?
Absolutely! I LOVE templates. I'm kind of a template junkie and not ashamed!

- Which part of a kit do you like most?Definitely the elements...I love a wide variety of everything. I'm also a huge fan of stacked papers.

- favorite color:
- favorite song:
I have two favorite songs: Christina Perri - A Thousand Years and Imagine Dragons - It's Time
- favorite perfume:
Glo by J-Lo!
- favorite animal:
Siberian Tiger
**********************************************************
I also asked Jessica to give us an example of her better works.... here two pages from her:
I'm totally in love with the second one, with all that clustering around! great page!
Thanks Jessica!
I hope you enjoy this interview!
Stay tuned for "the girl #4! the next week, on wednesday! ;)
Monica
aka ViolaMoni