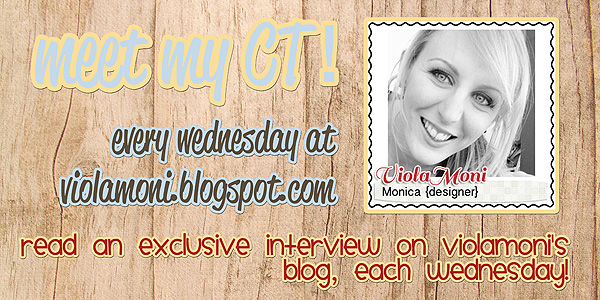 Hello girls!
Welcome to "meet my ct!" #1!
This first week I have the pleasure to introduce you....Luisa aka AuLore, an italian girl of my CT!
You can find her around the web here:
Let's see what she has to say... :)
**********************************************************
- What's your name and what's you nickname around the digiscrap community?
AuLore....evwerywhere, since 2006!!!!
- How did you get involved in digital scrap booking?
I start with traditional scrapbooking. I tried digiscrap when I understood that it could be cheaper than the traditional....I have 2 children and I have no money to spend for my hobbies!!!!
- How long have you been digiscrapping?
Since 2009
- Are you strictly Digital?
no, my first love was traditional scrap and sometimes I do something with papers and glue !!! I'm also in Asi-Dt (I'm in the design team of the Italian Scrapbooking Association!)
- Do you prefer to use a Template to make your pages?
Yes, I love tamplates!!! They help me when my fantasy leaves me!!!!
- Wich part of a kit do you like most?
elements for ever!!!!!
- favorite color:
all the colors!!!! I can't choose only one!!!! Anyway, I prefer bright colors, like green, orange, pink.....
- favorite song:
- favorite perfume:
It' a man perfum.... Acqua di Giò di Giorgio Armani
- favorite animal:
**********************************************************
I love that perfume too, it's my boyfriend's perfume <3
I also asked Luisa to give us an example of her better works.... here two pages from her: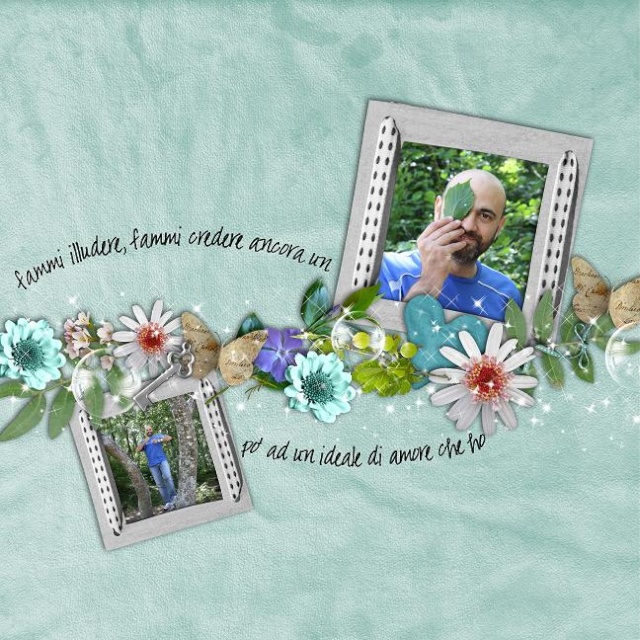 Those pages are great, so color full!
I hope you enjoy this interview!
Stay tuned for "the girl #2! the next week, on wednesday! ;)
Monica
aka ViolaMoni